Dr. Lea Ann Chen excels in her research while caring for New York City's IBD patients
Serving the Underserved
When asked about her work, Dr. Lea Ann Chen says she's living out her passion: Caring for patients with IBD and conducting research to understand the disease, how and why it develops, and how it can be effectively treated and even prevented. Through her work as a clinician, Dr. Chen is able to identify knowledge gaps in IBD management that she explores through her investigator-initiated research studies that will advance the scientific knowledge of the disease and, ultimately, benefit future patients who have or are at risk for IBD.
"The research that I do focuses on trying to better understand the relationship between the presence or function of microbial communities in the intestines, and how that relates to disease characteristics in IBD."
Already, she has made important contributions to the understanding of the gut microbiome and the role it plays in IBD. Previously, as a member of the NYU School of Medicine faculty, Dr. Chen worked closely with colleagues at both NYU Langone Medical Center and NYC Health + Hospitals/Bellevue, to allow for the study of IBD in a widely diverse population of patients—including the underserved.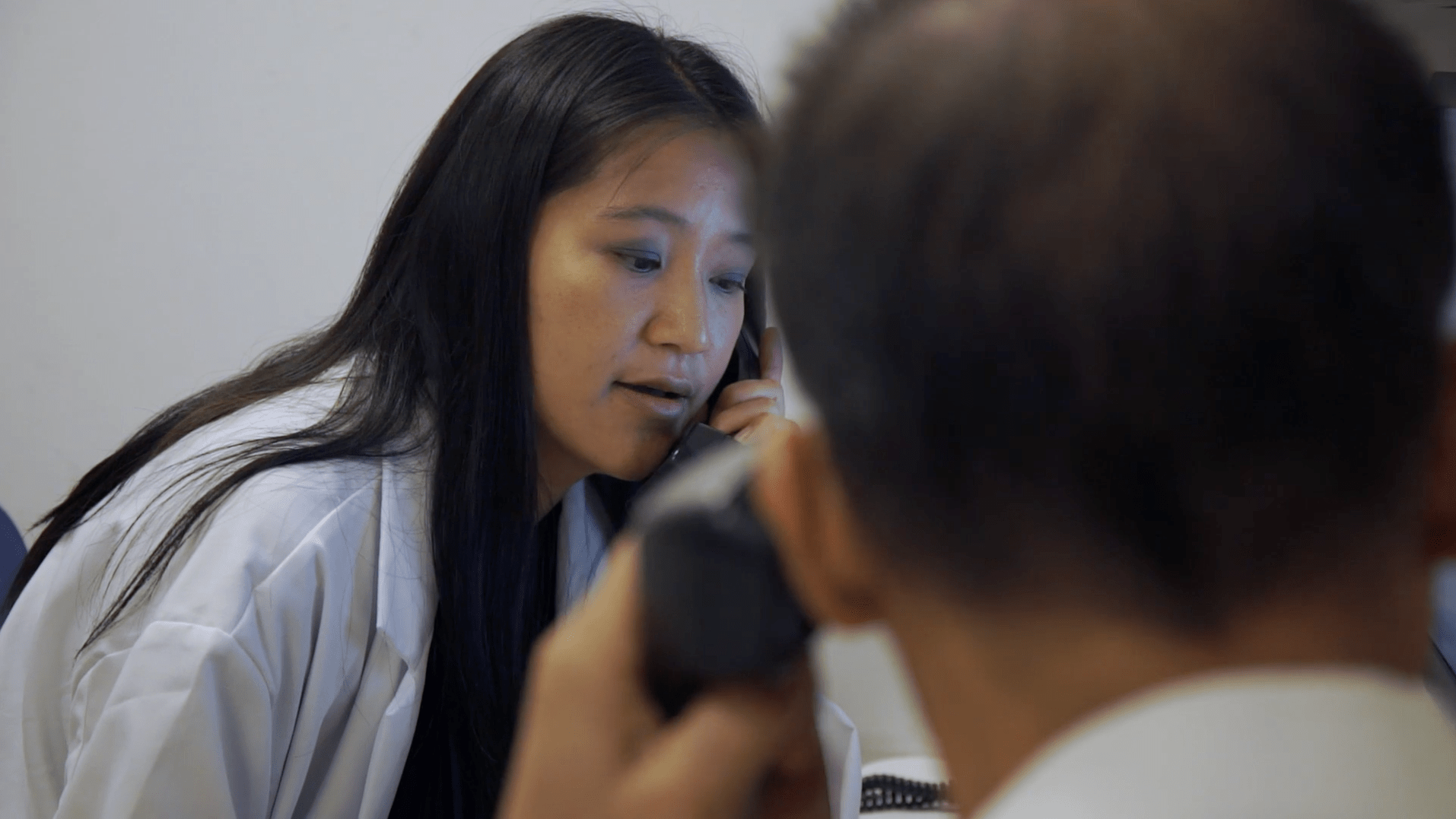 As part of her efforts, Dr. Chen served as an attending physician at the IBD Clinic at Bellevue Hospital, directed by Lisa B. Malter, MD, an associate professor of medicine at the NYU School of Medicine. There, Dr. Chen and her colleagues addressed the challenges of caring for underserved patients who are most vulnerable to the severe, and sometimes devastating, complications of Crohn's and colitis. Their comprehensive approach to care includes advocacy and care coordination—such as assisting with medical assistance forms, navigating the health care system, and facilitating access to other specialized medical and interpretation services when needed.
Dr. Chen received the 2016 Sherman Emerging Leader Prize for her research, and her treatment of underserved patients at the IBD clinic at Bellevue, who all describe her as compassionate and caring.
"I'm very grateful to the Sherman Prize committee for helping to continue our work caring for the diverse, underserved patients at Bellevue and conducting research initiatives that we hope will improve clinical outcomes of future patients."