Dr. Binion, a physician-scientist living with Crohn's disease, received the 2018 Sherman Prize for bringing precision medicine to IBD.
Driven by Discovery
Dr. David Binion learned at an early age what it is like to live with Crohn's disease. He was diagnosed with severe Crohn's as a high school student, in a time before the information age. Out of a sense of dread and isolation came the determination to accept the disease and move on, and the inspiration to become a physician-scientist who uses his unique insights as a patient to improve the lives of those coping with the most severe cases of IBD.
Dr. Binion is the Co-Director of the IBD Center and Director of Translational IBD Research at the University of Pittsburgh School of Medicine where he continues a career focused on analyzing 'Big Data' to better understand IBD and optimize treatment.
Through his novel and creative approach to data collection and analysis, Dr. Binion has made important discoveries that dramatically improved the prognosis of people with IBD.
Perhaps one of his most significant research findings is his identification in the early 2000s of higher rates of Clostridium difficile (C. diff) in his ulcerative colitis patients, and in patients across the country. Because the infection often mimicked an IBD flare, patients were treated with corticosteroids and immunosuppressive agents which sometimes led to catastrophic outcomes and death. By identifying the underlying C. diff infection, Dr. Binion helped change the treatment paradigm for these patients.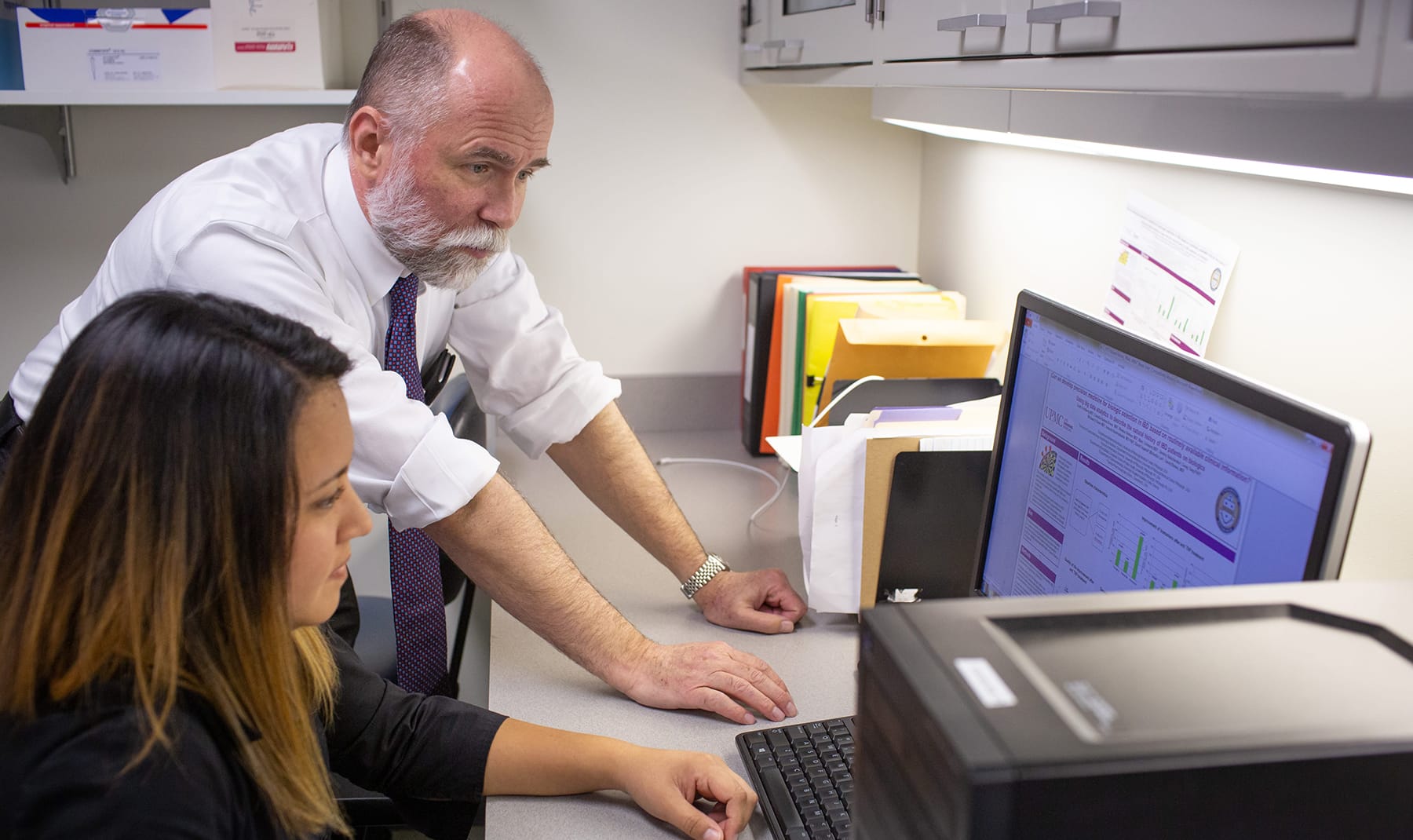 At the University of Pittsburgh Medical Center (UPMC), Dr. Binion continues to aggregate IBD patient data, building a registry from the ground up, which has led to new discoveries of ways to identify patients at risk for severe disease and to improve outcomes and reduce complications after common IBD surgeries.
"The opportunity to collect information to practice evidence-based medicine occurs in every clinic visit."
"At UPMC, we've developed a structure that enables real-time quality improvement because we are constantly assessing our performance and patient outcomes in a systematic way," said Dr. Binion. "By using this data and asking the right questions, we can see what is and isn't working so we can improve our patients' quality of life."
Dr. Binion is known for taking on the most severe cases of IBD and has been described as a "brilliant, Yoda-type with a penchant for thinking outside the box." What perhaps gives him important insight is that he approaches patient care and research from the perspectives of both physician and patient. Dr. Binion was diagnosed with Crohn's disease as a teen and has coped with severe illness.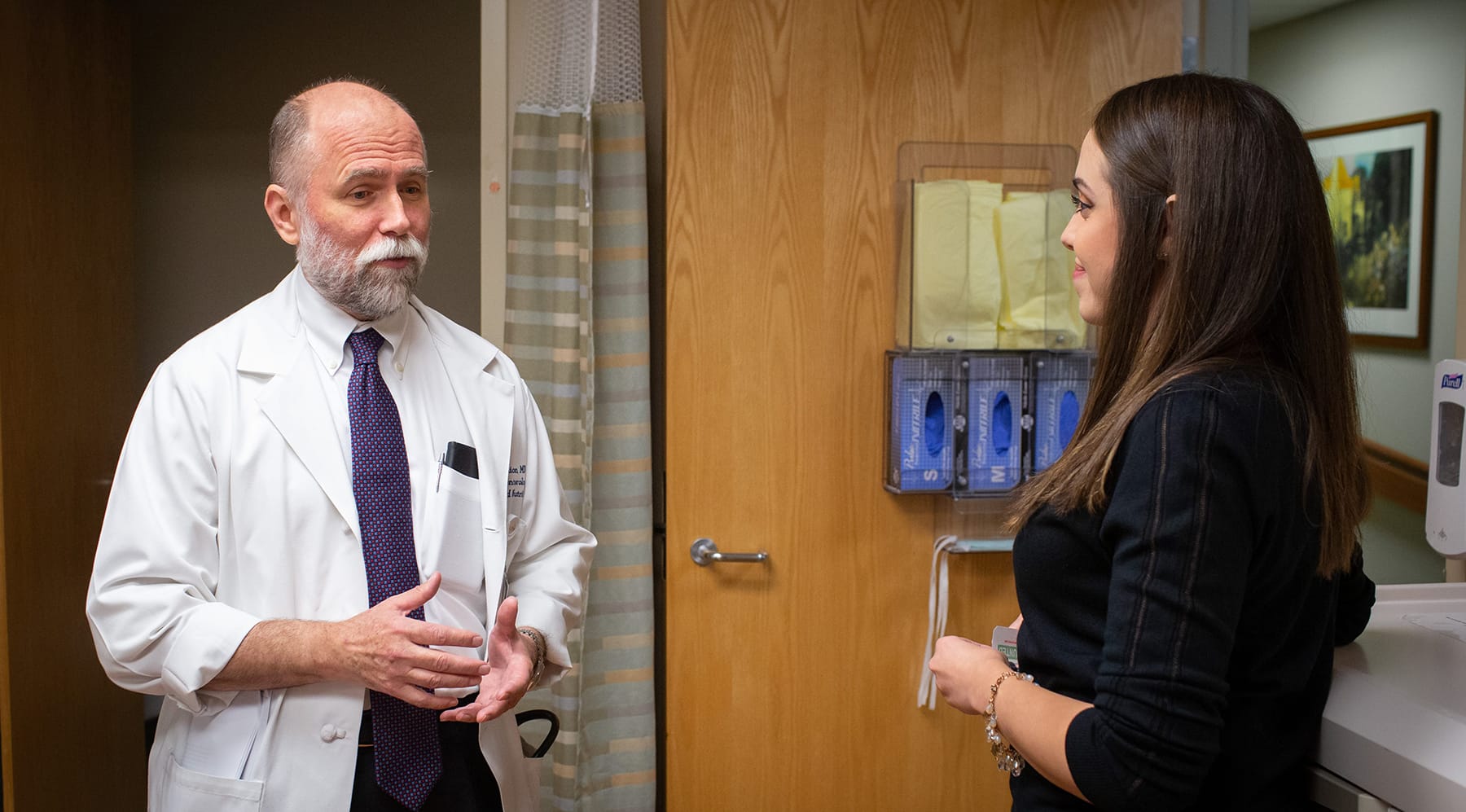 "I'm a walking support group when I go to clinic. Patients know I'm speaking from experience when I say, 'do this, you'll feel better.'"
Dr. Binion's research is focused on trying to identify the factors that contribute to different clinical trajectories, treatment responses, and long-term outcomes so that he can identify opportunities to improve treatment at critical junctures in the disease pathway.
Driven by his conviction in the power of data to improve patient outcomes, Dr. Binion continues to explore new and more precise ways to help people with IBD return to better health.