Dr. Abreu's passion for helping IBD patients lead normal lives and exploring the science that gets them there results in 2019 Sherman Prize.
Breaking New Ground in Diet Research
Dr. Abreu can't remember a time when she didn't want to be a doctor – and feels lucky that she knew her life's calling early on. A second generation American born of Cuban immigrants, Dr. Abreu credits her parents with showing her the importance of hard work and education, including supporting her favorite extracurricular activity in high school – doing basic research in a lab at the University of Miami.
Now, after completing her medical training and practicing at some of the top GI hospitals around the country, she's back in Miami where she started – overseeing a broad IBD research program; teaching the next generation of IBD professionals; and seeing patients at the acclaimed University of Miami Health System Crohn's and Colitis Center that she established with her colleagues.
"In the intimacy of an exam room, it is a privilege to be allowed into a person's life with the hope of making them better," said Dr. Abreu.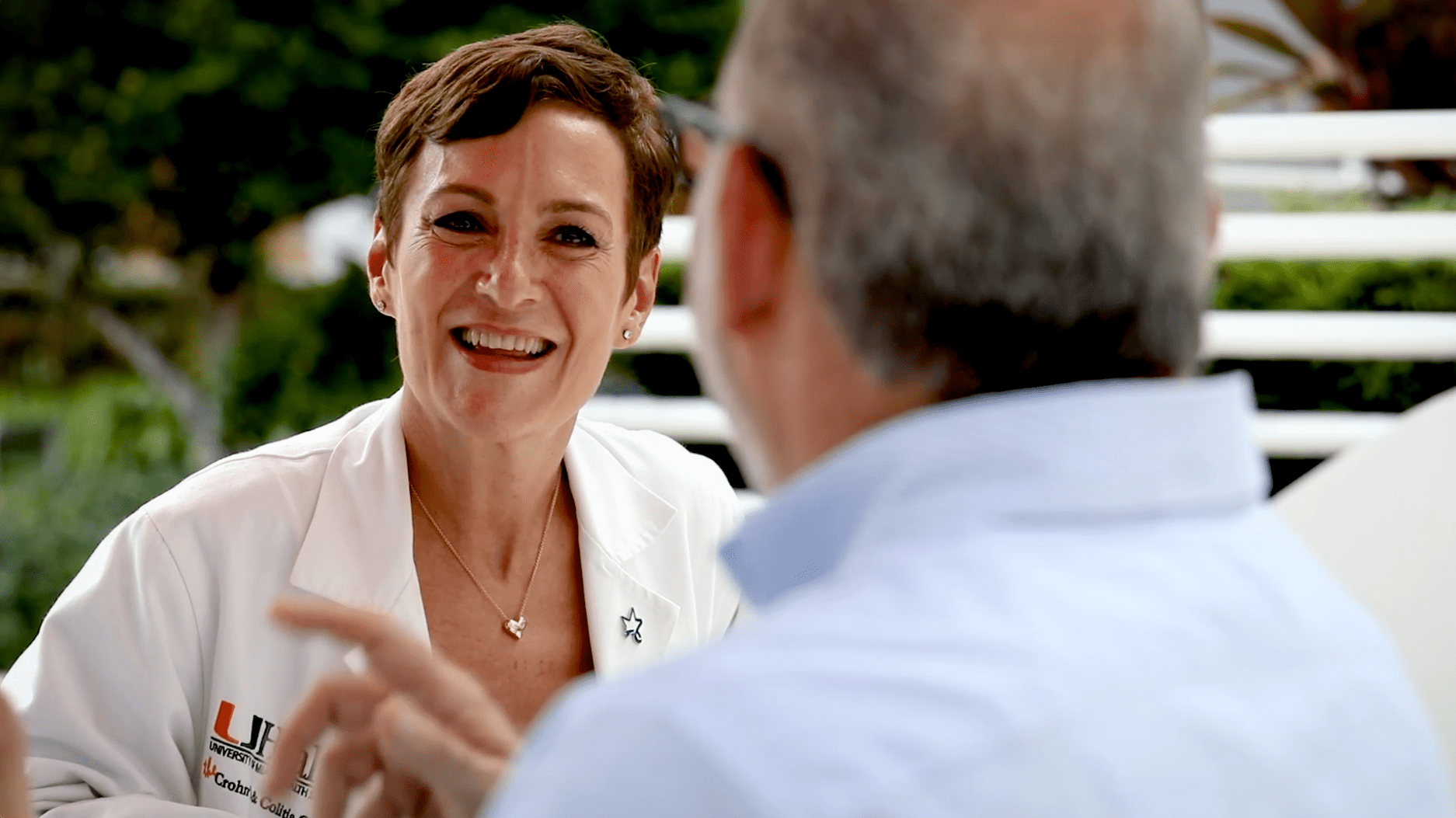 "Taking care of patients and finding new ways to help them has been my life's purpose and that's what inspires my research – the possibility of helping both my patients, as well as those that I'll never see."
The Abreu lab at the University of Miami has distinguished itself for focusing on the genetic and environmental factors that contribute to the development of IBD in Hispanics. This research was driven by Dr. Abreu's observations early on that many of her Hispanic patients were the first in their family to be diagnosed with IBD. Curious about what was driving their disease, she began building the University of Miami IBD Center Clinical Phenotype Database and Tissue Repository, which now contains one of the largest number of Hispanic samples in the U.S. Dr. Abreu's rigorous collection of data enabled her to publish the first description of the phenotype – or how IBD is expressed – in Hispanic patients, as well as characterize the genetics of their disease.
She and her team went on to specifically study IBD in Miami's Cuban immigrant population to try to understand what she saw as a rising epidemic of disease. Remarkably, they found that today's Cuban immigrants are developing IBD much more quickly than previous generations – with IBD occurring an average of seven years after immigration, compared to an average of 25 years to disease several decades ago.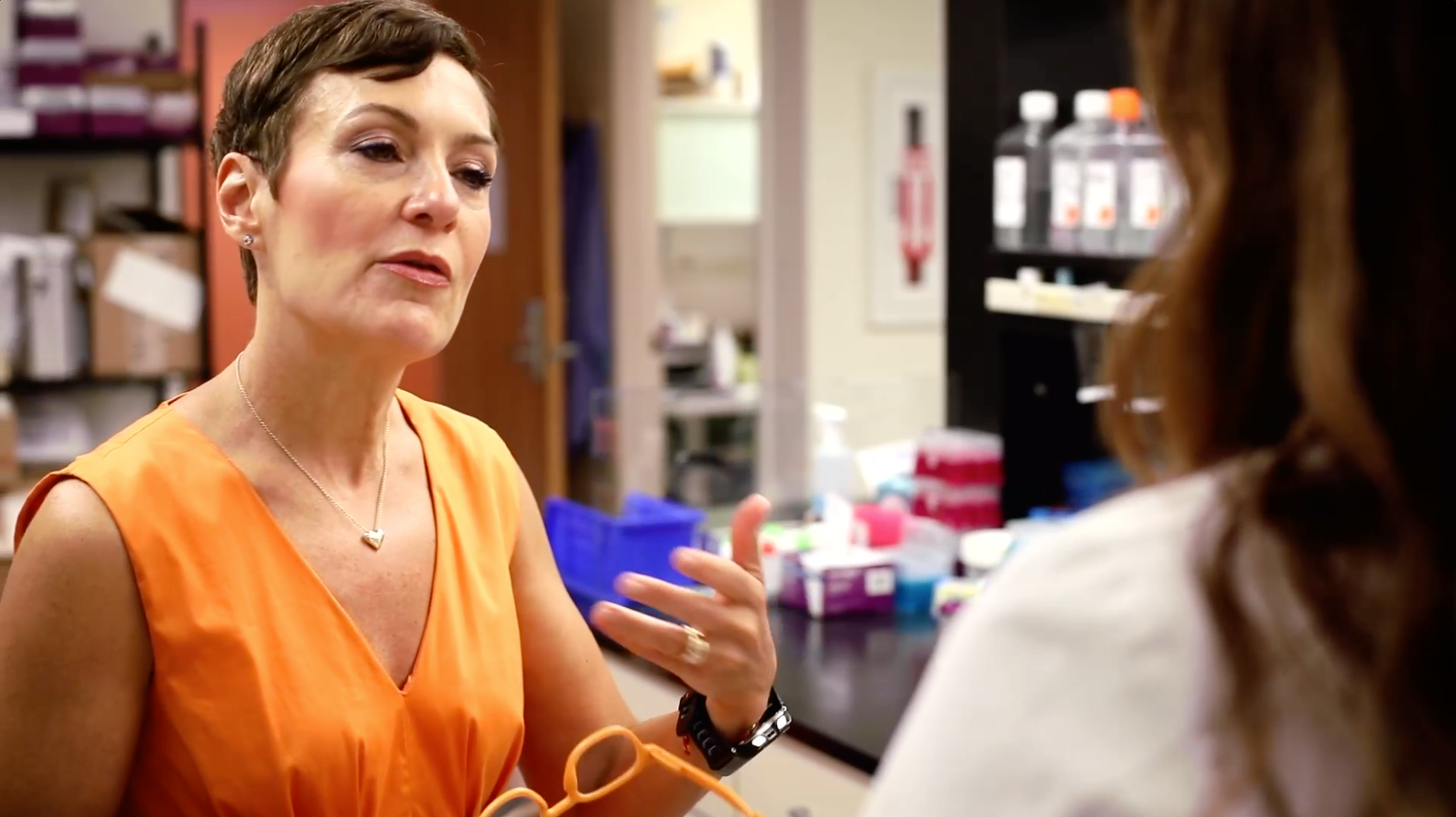 Now, Dr. Abreu is building on these insights to explore the environmental triggers that could be causing this level of disease – triggers that could be extrapolated to the wider IBD patient population.
"All of our work with Hispanic immigrants and innate immune signaling point us in the direction of diet."
"What happens with immigration is that diet changes abruptly," said Dr. Abreu, "which changes the body's microbiome. There may not be enough time for the immune system to adapt, leading to an inappropriate immune response."
Dr. Abreu is exploring potential approaches to utilize diet as a strategy to treat IBD, but she says you have to study more than just the diet itself. It's also important to explore ways to help people follow the prescribed diet.
"It's very hard to get people to change their diet, even when they have a disease," she said.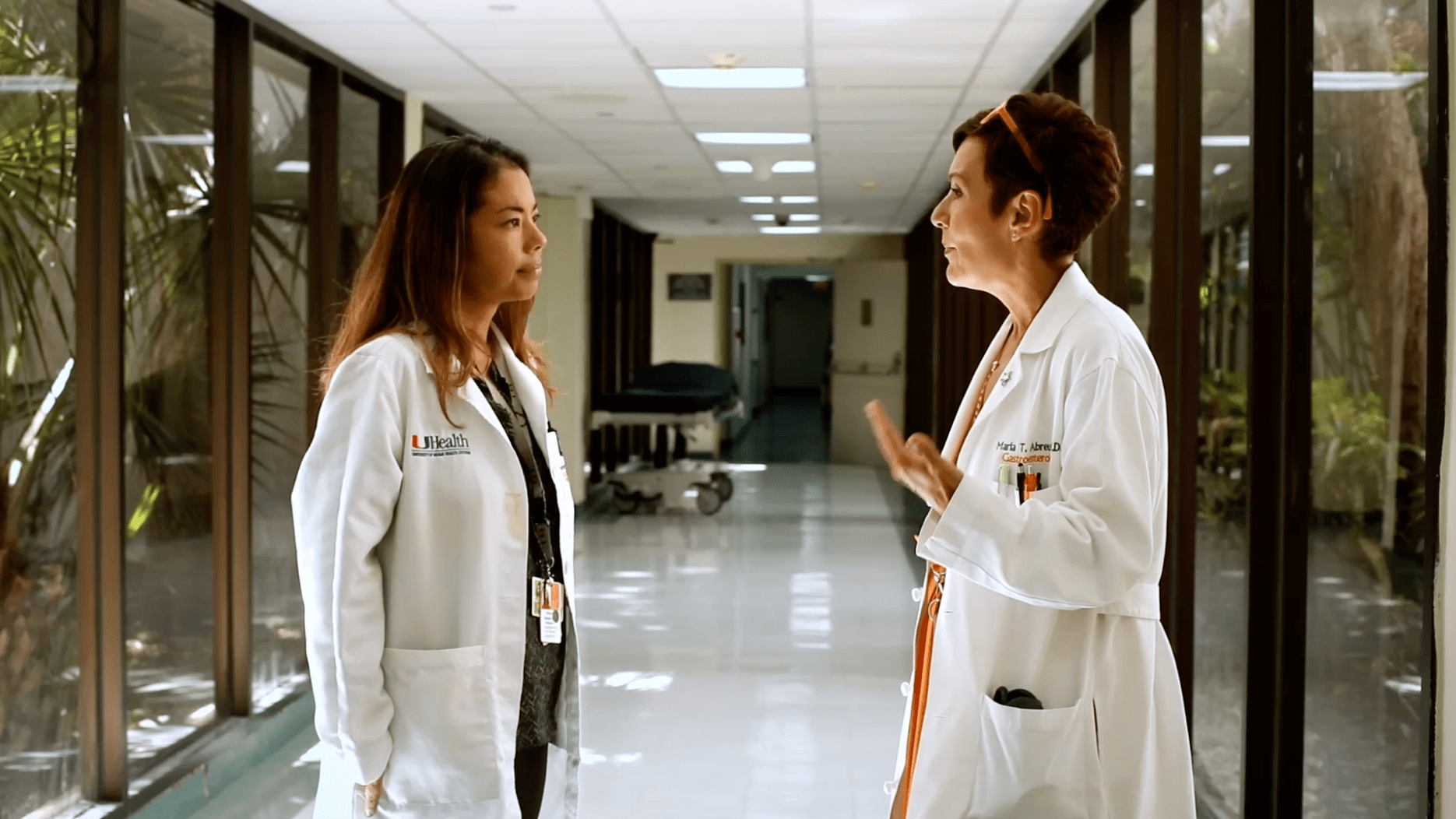 "I'm excited to work with my amazing team here at the University of Miami to explore different methodologies to help people commit and adhere to specific diets we're testing for Crohn's disease. We're trying things that have never been done before in IBD in hopes of changing dietary behaviors."