Dr. Stephan Targan blazes new trails in treatment and drug discovery, benefitting millions.
A Born Leader
Dr. Stephan Targan didn't come from a medical family. He was just an extremely curious child who took a keen interest in science and medical cures. "I got interested in medicine at a very early age," said Targan. "I remember very distinctly, at five years old, telling my parents that's what I wanted to do."
Today, Targan is the Director of the Inflammatory Bowel and Immunobiology Research Institute at Cedars-Sinai, where his work focuses on finding solutions to complex scientific problems. Drawn to the study of IBD because, he says, "it was one of the most difficult puzzles to solve," Dr. Targan has become one of the IBD field's most renowned physician scientists. Perhaps one of his most significant contributions to the field is his training and mentorship of hundreds of physicians, locally and globally, who have emerged as international thought leaders in their own right, creating a positive ripple effect that has benefitted patients worldwide.
Dr. Targan is also highly regarded for his ability to envision novel approaches to research that have improved the understanding of the underlying causes of IBD and led to the development of effective therapies that have transformed IBD care.
"I've always looked ahead, imagined what's possible and united my colleagues behind research to drive advances that would help tens of thousands of patients."
Early in his career Dr. Targan recognized that parallel research efforts in IBD would be slow to make a difference to patients. He set out to engage the scientific community in integrating their research efforts, and convened an inter-disciplinary summit of IBD experts in 1989 when he was chairman of the Crohn's and Colitis Foundation's National Scientific Advisory Committee. A scientific agenda produced from the summit guided industry research and prioritized foundation and federal funding for the next two decades.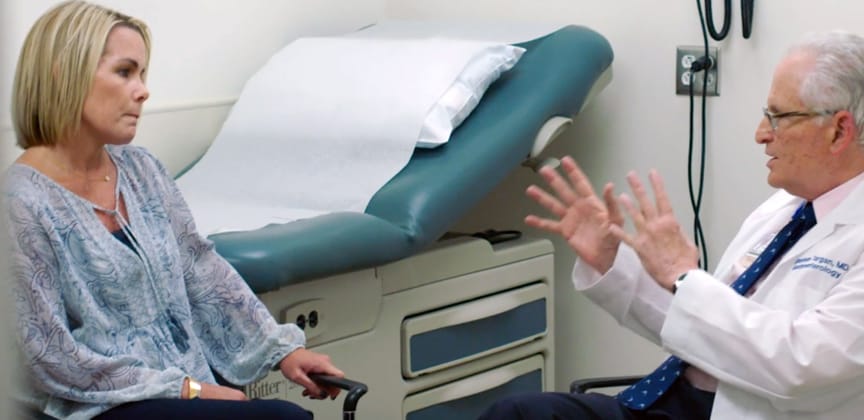 One of the critical priorities identified in the summit was to focus on defining subcategories of Crohn's disease and ulcerative colitis using genetic, laboratory, clinical and diagnostic data. Dr. Targan has been credited with introducing this concept to the field of IBD, which resulted in the identification of multiple biomarkers for IBD subgroups that have been developed into diagnostic tests, marking the origin of personalized medicine for IBD.
"It's been incredibly rewarding to see this research benefit the IBD community on both a macro level and for individual patients as they put their disease into remission and get back to enjoying life."
Throughout his trailblazing career, Dr. Targan has driven multiple treatment advances, one of the most significant being the advent of biologic therapies which changed the course of the disease and made remission possible for many patients. Working with colleagues in his lab, Dr. Targan discovered that IBD patients had elevated levels of tumor necrosis factor (TNF), which mediates inflammation in IBD. This research led him to initiate the first clinical trial for a TNF-inhibitor (infliximab), which ultimately became the first biologic approved for the treatment of IBD.
"IBD 360 is really bringing together all components involved … this really accelerates things so that we can develop drugs in a much more rapid fashion."
Today, Dr. Targan leads a 360° IBD program at Cedars-Sinai, bringing together physicians, researchers and patients in a reciprocal partnership to identify new treatment approaches. With the nation's first academic-based IBD target discovery and development program for IBD, Dr. Targan and his team have identified a potential treatment target – TL1A, a protein that is a member of the TNF family – and are planning clinical trials of a novel antibody to block this protein. Early research has shown that inhibiting production of TL1A may reverse the fibrosis associated with Crohn's disease.