Dr. Marla Dubinsky brought a fearless warrior spirit from her upbringing into her work, and now helps mentees and patients live their best, most resilient lives.
A Preeminent IBD Game Changer
Dr. Marla Dubinsky often jokes about her childhood, claiming that her colleagues today wouldn't recognize her back then.
"I grew up in a very athletic family," says Dr. Dubinsky. "My brother played professional hockey, and I played a lot of sports. I think the rigor of managing training and schedules and competitions really kept us disciplined and focused together as a family team, and I became very disciplined because of it."
She entered her medical career with a fearlessness that she'd honed as an athlete, along with the attitude that success is a team sport. Now she brings an infectious energy and a 'never say never' approach to fostering interdisciplinary collaborations that improve patients' health. An inspiring clinician, researcher, educator, and mentor, she says that personalizing care for women and children is her North Star.
"A child could be running around carefree on a Monday, and then their life is completely derailed by Tuesday," she says. "That inspired me to pursue pediatric IBD.
"I thought, wow if I could just put these kids back on track and give them their life back, that would be incredible."
As an internationally recognized leader in pediatric IBD, Dr. Dubinsky has been giving hope to children and their parents for decades. Over the course of her career, she has sought to break down barriers to help her youngest patients regain normal childhoods, speeding pediatric indications for approved medicines and identifying appropriate medication dosing that has transformed the way IBD is treated in children.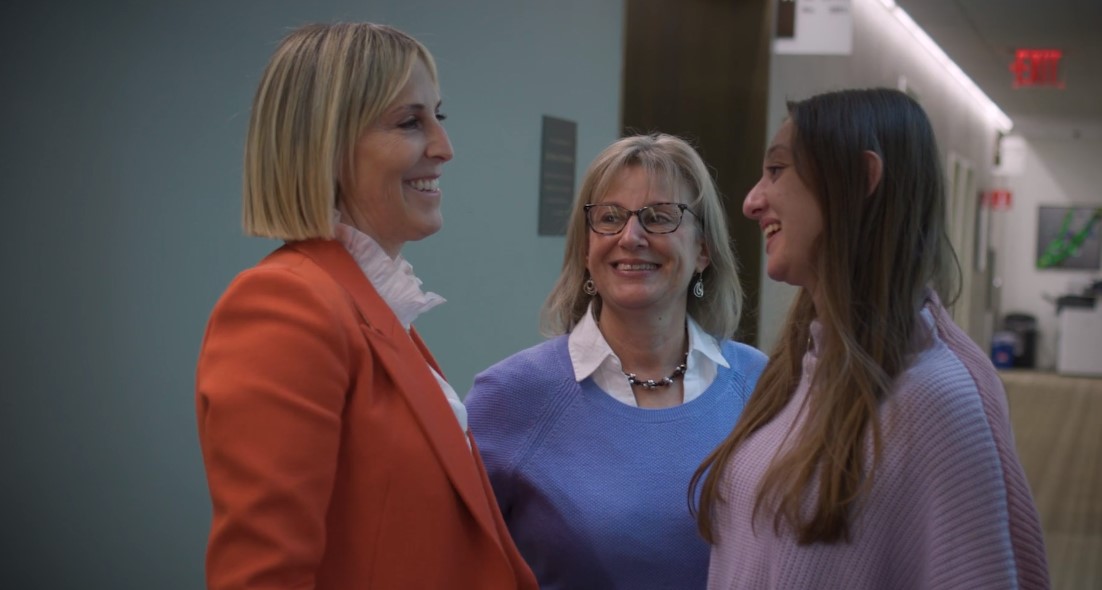 "When I first started practicing, there weren't effective therapies for children," says Dr. Dubinsky. "Seeing these very sick kids suffering in the hospital for weeks, their families overwhelmed, put me into what I call 'beast mode'… the desire to discover and ask questions that have never been asked. And that's what led to my early research on dosing infliximab in kids," she says, "which ultimately enabled clinicians to dramatically improve outcomes."
The always-driven, relentlessly inquisitive Dr. Dubinsky lives to fix what's broken. She shares her passion and her knowledge with her mentees, inspiring them to do intentional, impactful work that will improve patient care.
Over the years, that is exactly what she has done, and her work has led to incredible impact — from bringing intestinal ultrasound to the bedside at the Mount Sinai IBD clinic and training others to do the same in clinics across the country; to taking on the PI role of the multicenter Orthodox Jewish Multiplex family study; to identifying some of the most predictive biomarkers for disease progression; to defining how to personalize biologic dosing, which has become foundational in the adoption of therapeutic drug monitoring in IBD.
"I'm solutions driven," she says. "It's just this sort of way that I've approached everything in my life, my career, my family.
"And if I can't figure it out, I'll find someone who can help me."
Today, Dr. Dubinsky works on being a guiding figure for those coming up the ranks — to help them find and harness the skills they may not even know they have.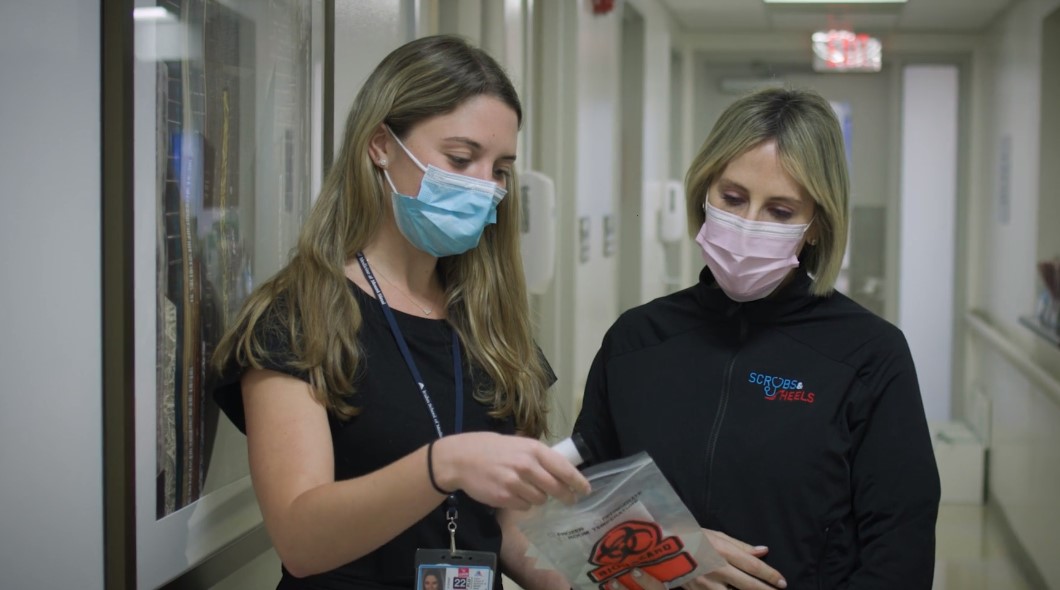 "I think one of the best contributions we can make is to inspire young people in the field," she says.
"I especially want women to know that doors have been opened which they can walk through.
"I want them to see the possibilities, to be bold, to be sitting at the front of the table, to be leading."
Teaching her mentees to tailor care to a patient's needs, Dr. Dubinsky also reinforces the importance of empowering patients to better manage their disease so they can live the life they want. Toward this end, she helped develop a decision support tool originally called PROSPECT, now CDPATH, that shows patients their risk of disease progression so they can make informed treatment decisions.
And after fostering resilience training for patients at Mount Sinai and seeing how much it improved their overall health, she co-founded, along with her friend and colleague Laurie Keefer, Ph.D., a publicly traded digital health company, Trellus Health, to make this empowerment training available online to patients anywhere, anytime, helping them overcome adversity. In so doing, she's tackling a critical disparity, bringing interdisciplinary care to patients, and democratizing access to gold-standard whole-person support.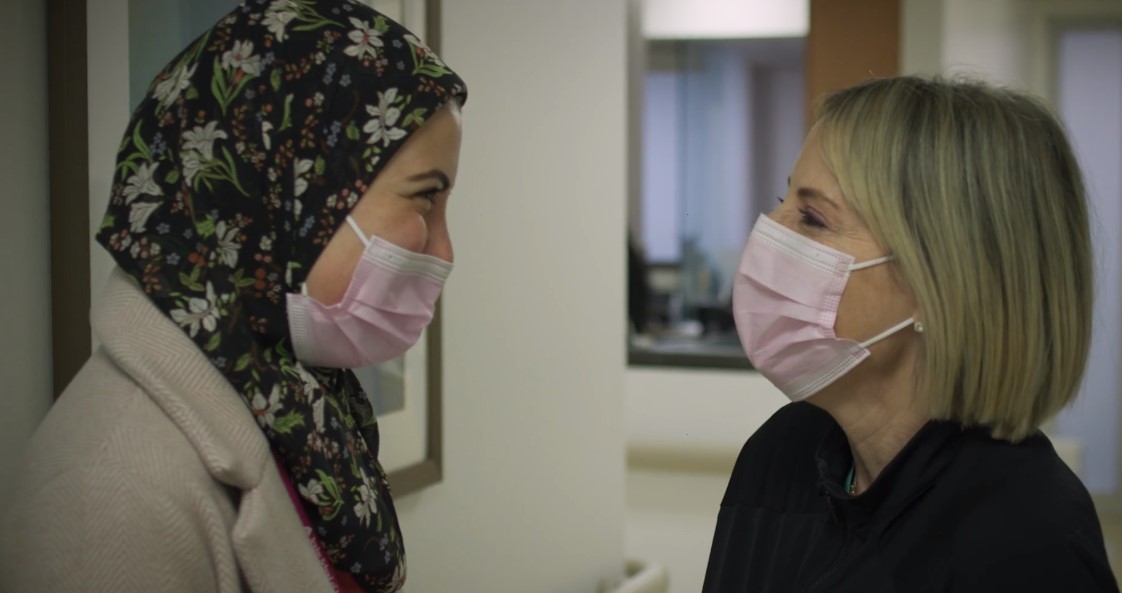 "IBD is characterized by inflammation. And our emotional well-being can impact inflammation," says Dr. Dubinsky. "With our resilience training, we provide IBD patients with the tools to manage the adversity that comes with chronic disease so they can create balance in their mind and body. Our goal is to make this resource available to other patients to help create a world where every person with a chronic condition has hope and thrives."
Looking to the future, Dr. Dubinsky is exploring how to prevent IBD and is hopeful that a collaborative effort will one day lead to an intervention to stop IBD from developing in people at risk for the disease.
"Everything I've pursued in my career goes back to my mentor asking me in 1997, 'how do you want to impact change?' Since then, every single step I've taken has been in service of helping as many people as I can with what I know," says Dr. Dubinsky.
###