When women suffering from IBD needed a tireless problem-solver to challenge outdated ideas and make families possible, Dr. Uma Mahadevan came to their rescue.
Innovator for Life
As an immigrant born into a family of physicians, Dr. Uma Mahadevan says medicine has always been her calling. She credits her uncle with introducing her to the field of gastroenterology – which fascinated her with its clinical challenges and many opportunities to make a difference for patients.
Early in her career, Dr. Mahadevan was struck by the lack of knowledge around medication use and pregnancy outcomes in IBD – a gap she found stunning given that women comprise half of the people with Crohn's disease and ulcerative colitis.
A dedicated clinician and researcher, she made it her mission to close this gap and optimize care for women with IBD so they could conceive and safely carry a baby while minimizing risk to their own health.
"Women have always paid a tax for their reproductive potential," says Dr. Mahadevan. I've made it my life's work to study medication safety in pregnancy to help enable women with IBD to manage their disease and create a healthy family at the same time."
"When I started researching drug safety in pregnancy, someone told me that it wasn't an interesting question. But I can't think of anything more fundamental than a mother protecting her health and that of her child."
After Dr. Mahadevan's early research revealed that women with both inactive and active IBD had worse pregnancy outcomes than the general population, she set out to build the country's largest prospective study of medicine safety in pregnancy. Called PIANO (Pregnancy Inflammatory Bowel Disease and Neonatal Outcomes), the study is evaluating pregnancy outcomes and the use of IBD medications in women and their offspring.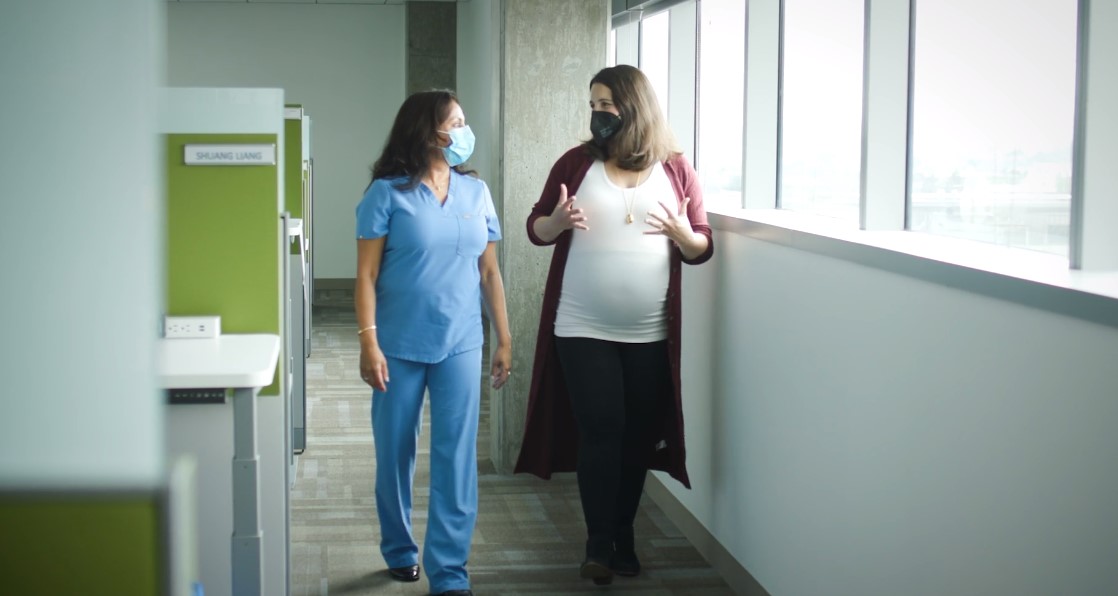 With more than 2,000 women in the study, the registry has enabled significant change in treatment. PIANO revealed that women with IBD can safely continue taking biologics and thiopurines through pregnancy and lactation and that continuing treatment, instead of stopping as had been previously advised, leads to better outcomes for mothers and their babies.
PIANO has also investigated placental and breastmilk transfer of biologics, response to infant vaccinations, the safety of daycare, and the significant risk of steroid use in pregnancy. PIANO's infrastructure allows the rapid study of new agents in pregnancy, providing safety data for early adopters taking these medications when contemplating pregnancy.
The study's research findings have also led to the creation of landmark joint care pathways between the American Gastroenterology Association and the Society for Maternal and Fetal Medicine – guiding the treatment of pregnant women with IBD and providing critical reassurance to pregnant and nursing mothers.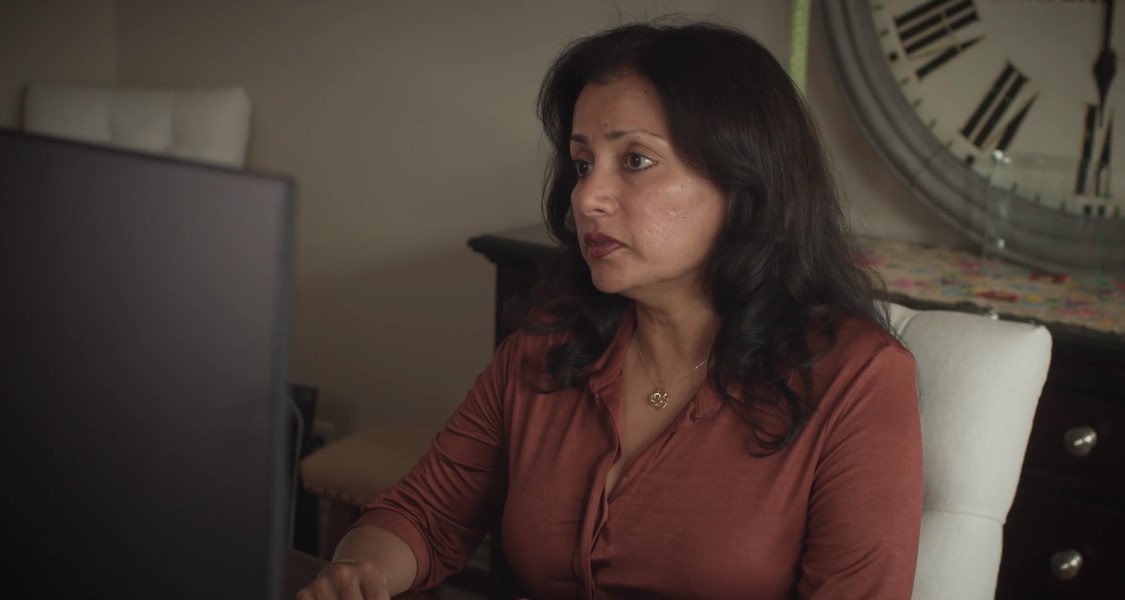 "The registry has been successful in helping to improve care because of the commitment of all the study investigators and the patients who choose to participate," says Dr. Mahadevan.
"I'm so thankful to all the women who dedicate their time to this endeavor, answering our questionnaires, giving blood samples, and most of all opening their lives to us, sharing their heartbreak and their joy."
Now, increasing data from PIANO are helping to standardize the care of pregnant women with IBD around the world. Moreover, the registry findings are providing important guidance for treating pregnant women with psoriasis and rheumatoid arthritis, who often take the same biologic medications as those used in IBD.
Dr. Mahadevan anticipates the impact of PIANO will only grow more profound over time as the registry follows participants' children born today up to their 18th birthday. As new medications are approved for IBD, the registry will collect real-world data on how they affect outcomes in fertility, pregnancy, and the lives of children born to mothers with IBD.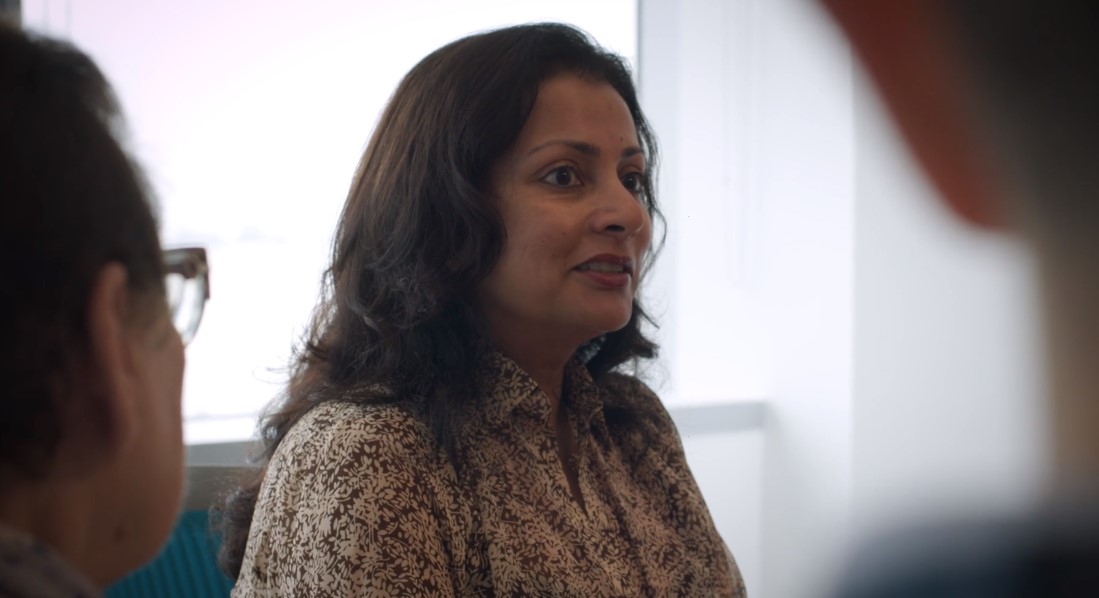 Today, Dr. Mahadevan continues to advance ways to enhance patient care while finding time to see more than 1,500 patients every year and mentoring the next generation of IBD physicians to expand on her legacy of improving outcomes for patients.
"My mentors made all the difference in my career. They gave me the knowledge and the skills that made my research possible. Now I'm trying to pay that forward."
"IBD is a complex disease and I want every patient to be able to have access to a specialist," said Dr. Mahadevan. "By training and supporting the next generation of IBD physicians and researchers, I hope to help expand the ranks of skilled clinicians who will be as diverse as the patients they serve."