An outstanding colorectal surgeon and surgical researcher who created an entirely new field of study by challenging accepted conventions, making surgery safer and more comfortable for patients.
Driven By Insatiable Curiosity
As a child, Dr. Phillip Fleshner dreamed of becoming an airline pilot. But his hopes were dashed when he grew too tall for the cockpit. This turn of fate became a boon for the IBD community when he decided to set his sights on medicine instead.
Dr. Fleshner was inspired to attend medical school by his grandfather's doctors, who showed him he could apply his love of science to help people return to health. He chose to specialize in surgery, what he calls the "practical side of medicine" because he was drawn to its potential to cure his patients' ills. And over the years, that's what he's done as one of the nation's preeminent colorectal surgeons.
Known as a game-changer in the IBD community, Dr. Fleshner constantly challenges accepted conventions in the pursuit of better outcomes before, during, and after surgery. He's changed the paradigm time after time, making colorectal surgical procedures safer and more comfortable, by asking the questions, "why?" and "how can we do it better?"
As a young doctor, he quickly recognized that surgeons needed to do more high-quality research to practice the same evidence-based medicine that guided the care offered by their medical colleagues.
"There was an editorial in The Lancet that said, 'surgical research is a comic opera,'" remembers Dr. Fleshner. "It pointed out the weaknesses of surgical research. I decided that we had to do better and that's what I set out to do."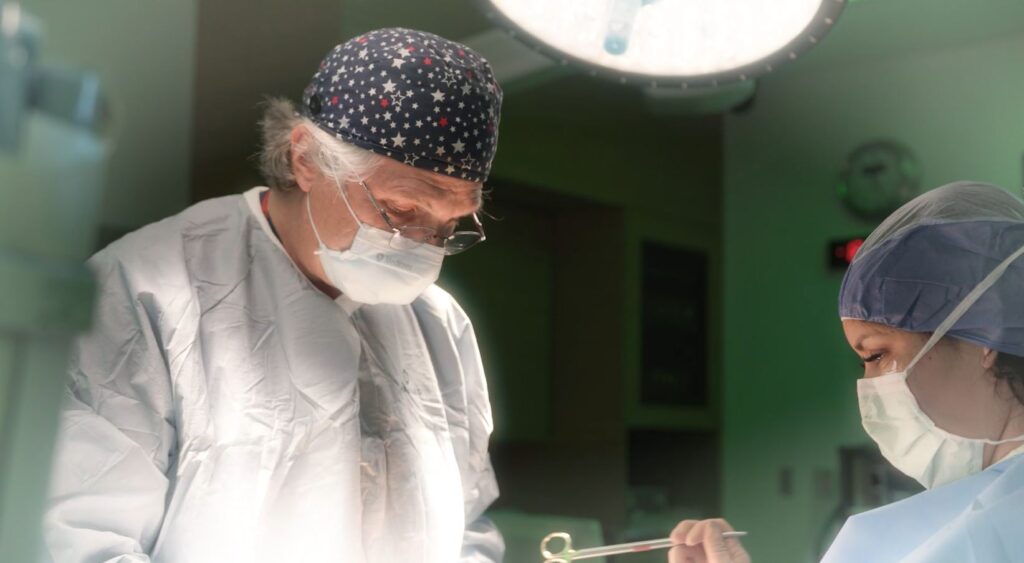 Dr. Fleshner, accustomed to questioning the status quo, pioneered the use of rigorous randomized controlled clinical trials to test different surgical approaches – ultimately transforming care. Thanks to his research, patients are no longer treated with high-dose steroids before surgery, and they can skip nasogastric tube feeding and go straight to a regular diet after surgery – both tremendous advances in patient safety and comfort.
"A lot of surgical work is based on dogma that was never proven or is now old guidance," he says. "But the only way to advance the field is by comparing procedures. That's what I do every day as a surgeon and it's what I teach my students to do. Never stop questioning and keep pushing ahead."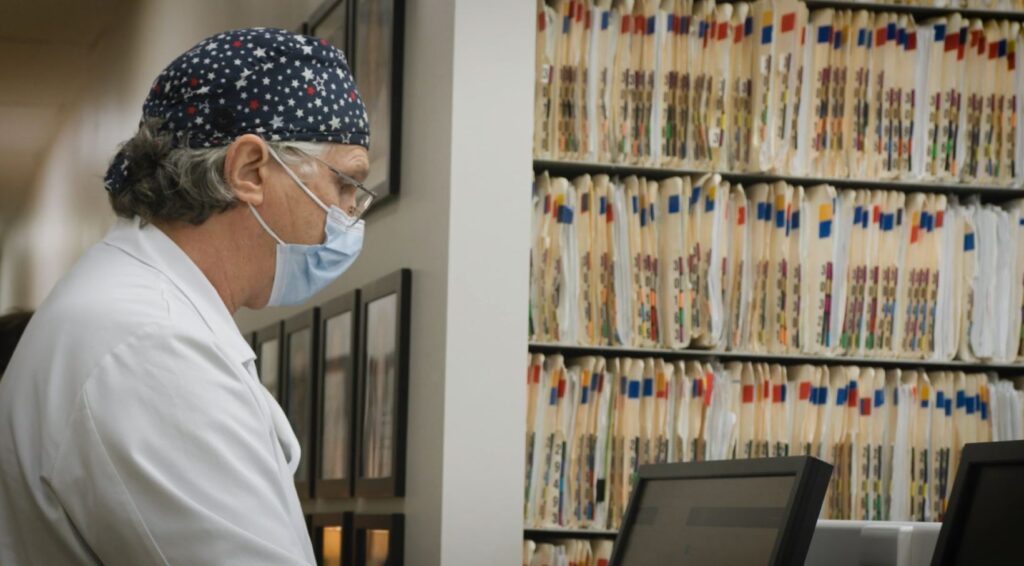 Dr. Fleshner has also led the vast majority of research on the relationship between biologics and surgery, establishing best practices for their use in the surgical setting. His work also has set the stage for using biomarkers to predict surgical outcomes and guide treatment decisions.
And, by engaging more than 2,000 patients to participate in research, Dr. Fleshner has developed significant biobanks of data that are helping researchers around the world in their quest for personalized treatments.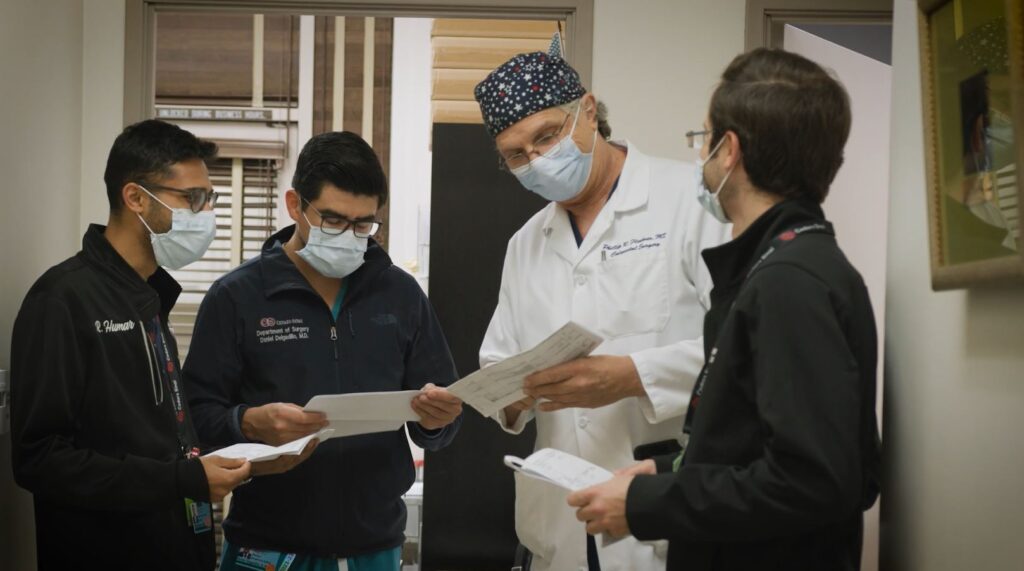 A committed teacher and mentor, Dr. Fleshner established a colorectal surgery fellowship at Cedars-Sinai Medical Center and a fellowship exchange program with colleagues in Singapore, training hundreds of surgeons and challenging them to question everything and drive greater advances in patient care. And his number one lesson: always put patients first.
"And this calling is second only to my devotion to my family – the support of my wife and our three children makes my work possible – they are my bedrock," adds Dr. Fleshner.
"I tell my family that I've never worked a day in my life because I love taking care of patients."
Ever the bold leader, Dr. Fleshner brings his own brand of humor, enthusiasm, and never-say-never attitude as a transformative surgeon who constantly pushes the IBD field forward, transforming patients' health along the way.
"This is a really serious job. When your patients are in the operating room, they are putting their lives in your hands," he says. "My job is to keep them safe. Just like a pilot – safety first. And that's what I teach my students. It's really gratifying to see my students take this to heart and set out to do their own research and push the boundaries of science to improve outcomes for patients."